Products
We've Figured Out All the Pieces So You Don't Have To
We bring together everything you need to create a single integrated solution for you, your patients, and your providers.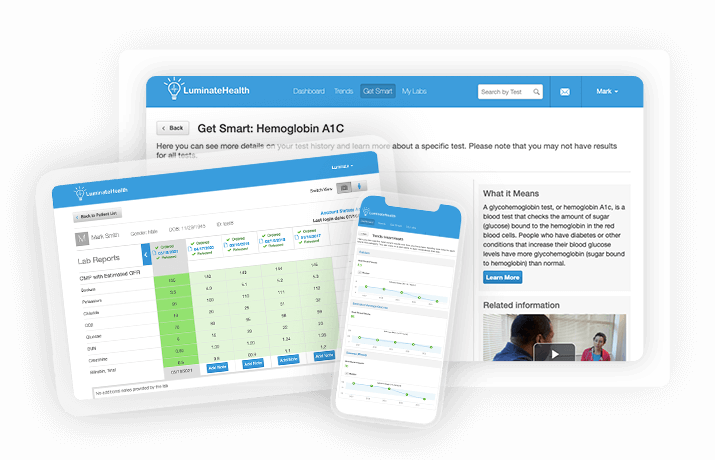 Products
We've Figured Out All the Pieces So You Don't Have To
We bring together everything you need to create a single  integrated solution for you, your patients, and your providers.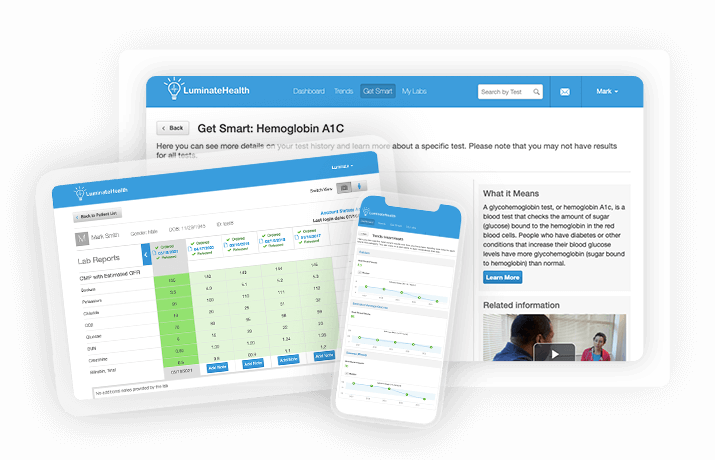 Luminate Health delivers an exceptional end-to-end patient experience, where your patients can securely access, manage, and understand their lab results over time. Our patient-centered and data-driven approach is further informed by the millions of people who use the Luminate Health patient engagement application, ensuring that your patients and your clients regularly turn to you for their lab testing needs.
The Luminate Health provider engagement application enables your lab to improve your client relationships and bring on new ones, from provider offices to health systems to employers. Your clients get a powerful, easy-to-use provider portal that lets them spend less time on the administrative wrangling of lab results and more time on their patients to deliver better care.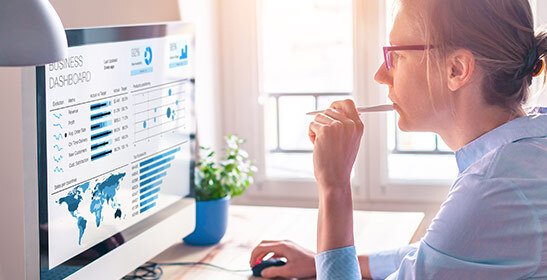 Population Health and Disease Management
Labs are health information companies that are central to the healthcare ecosystem. We unlock the value of your lab data by structuring longitudinal records across your patient population, and producing insights to drive value back to your lab and important stakeholders. Our suite of clinical and business analytics services range from population health and disease management to surfacing insights to your physician clients to improving patient satisfaction and outcomes.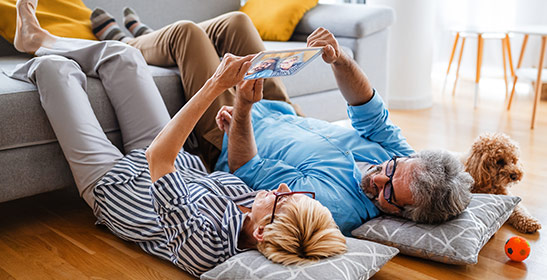 Direct-to-Consumer Testing Services
Patients are increasingly taking charge of their own health, and labs are helping them do that by providing direct-to-consumer (DTC) testing. Luminate Health can power an end-to-end DTC solution for your lab, from ordering through results access, along with additional services such as directing patients to medical providers when needed, follow-on wellness programs, and DTC program analytics.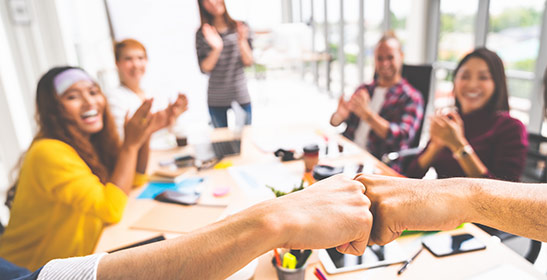 Partnerships and Integrations
Luminate Health enables you to enhance your services with a broad suite of partnerships and integrations, and gives you an unparalleled ability to establish your lab as a market leader. Our partnerships range from ID verification to revenue cycle management and digital health applications, and our integrations range from our FHIR API to scheduling and EMPI services.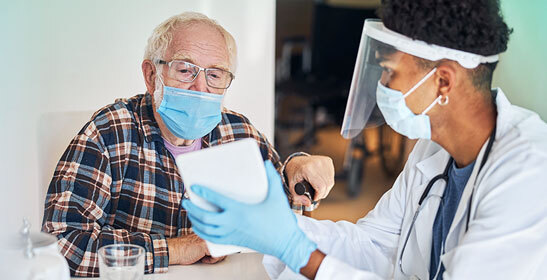 Throughout the COVID-19 pandemic, we have proudly supported our lab customers across the country. We offer robust, affordable, and fast end-to-end COVID-19 solutions to help labs get their patients tested, and their patients and providers get automated, secure access to test results. We support real-time results feeds and a number of communication technologies to notify your lab's patients, providers, public health organizations, and other stakeholders about their test results.